Welcome to Wedgwood!
At Wedgwood Community Church, we see faith as a journey;
and as a community of faith, it is our desire to be on that journey together, nurturing, encouraging, and giving strength to one another as we learn and grow and move further along our path. We seek to be a place where everyone feels safe to explore a deep connection to God and with each other, knowing that every person's story is different.
We would love to meet you wherever you are on your journey--
so please, come see for yourself who we are at Wedgwood CC!

WEEKLY NOTES:

MARTY WELCH MEMORIAL SERVICE
Our dear friend Marty passed away yesterday, Tuesday, at about 1:00 p.m. A Memorial Service has been scheduled for this Saturday, the 28th, at 10:00 a.m. in our Sanctuary. Refreshments will be served afterwards in our Fellowship Hall. We hope to see you there.

Lenten Small Groups
The Keep/Keeping Hope Alive series starts 2/22 (the First Sunday in Lent) in the Fellowship Hall. Both sessions are now at the same time, from 1:00 to 2:30, every Sunday until March 15.

Children Are Welcome
We encourage your children to attend the worship service with you each Sunday! Nursery care is available if desired from 10:50 a.m. to 12:10 p.m. Please check with the greeter for directions. In addition, during the worship service, children will be dismissed to activities following the Young Disciples message.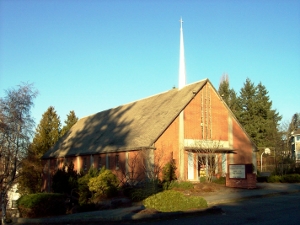 The Week Ahead
| | |
| --- | --- |
| Marty Welch Memorial Service | Sat 2/28 10:00 a.m. |
| Communion Sunday | Sun 3/1 11:00 a.m. |
| Keep/Keeping Hope Alive Group | Sun 3/1 1:00 p.m. |
| Sunday Celebration | Sun 3/8 11:00 a.m. |
| Keep/Keeping Hope Alive Group | Sun 3/8 1:00 p.m. |
| Movie Night: Son of God | Sat 3/21 6:00 p.m. |
See Calendar for a complete list of events.
"YOUR STORY" FOR THIS WEEK (2/22/15):
Tell about a time when you gave away something you had for a long time and that you liked. Why did you give it away? Did it have the desired result? Would you do it again?