Welcome to Wedgwood!
At Wedgwood Community Church, we see faith as a journey;
and as a community of faith, it is our desire to be on that journey together, nurturing, encouraging, and giving strength to one another as we learn and grow and move further along our path. We seek to be a place where everyone feels safe to explore a deep connection to God and with each other, knowing that every person's story is different.
We would love to meet you wherever you are on your journey--
so please, come see for yourself who we are at Wedgwood CC!

ACTIVITY NOTES:

BOOK FAIR on JULY 11 @ 10:00 A.M. - 2:00 P.M.
The Church will accept book/tape drop-offs between July 6 and 9. We will also offer to pick up items from the neighbors. Additional tables in excess of what we own will need to be borrowed. The books will be priced and organized in categories such as fiction, non-fiction, children's, etc. After the Fair, WCC will dispose of the items. Candy will coordinate the event and solicit helpers to distribute flyers and secure tables.

MOVIE NIGHT on AUGUST 1 @ 6:00 P.M.
FREE EVENT - ALL ARE WELCOME! Please join us when the Wedgwood Community Church "Movie Club" will be watching "The Good Lie" and relating it to our Christian life. The event takes place in the Fellowship Hall on the BIG PROJECTION SCREEN. If you're able, make sure to bring a movie snack to share!

Children Are Welcome
We encourage your children to attend the worship service with you each Sunday! Nursery care is available if desired from 10:50 a.m. to 12:10 p.m. Please check with the greeter for directions. In addition, during the worship service, children will be dismissed to activities following the Young Disciples message.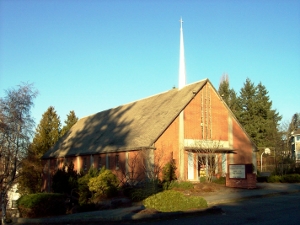 The Weeks Ahead
Book Fair

Sat 7/11 10:00 a.m. - 2:00 p.m.

Prayer Time

Sun 7/12 10:30 a.m.

Sunday Worship

Sun 7/12 11:00 a.m.

Sermon Discussion

Sun 7/12 12:20 p.m.

Prayer Time

Sun 7/19 10:30 a.m.

Sunday Worship

Sun 7/19 11:00 a.m.

Church Picnic

Sun 7/19 1:00 p.m.

Saturday Movie Night

Sat 8/1 6:00 p.m.
See Calendar for a complete list of events.
"YOUR STORY" FOR THIS WEEK:
Tell about a time when you received a promise that seemed too good to be true. What assurances did you want? Did it turn out to be true? What did you learn about the person who made it?